Already enrolled? Click here to Log In.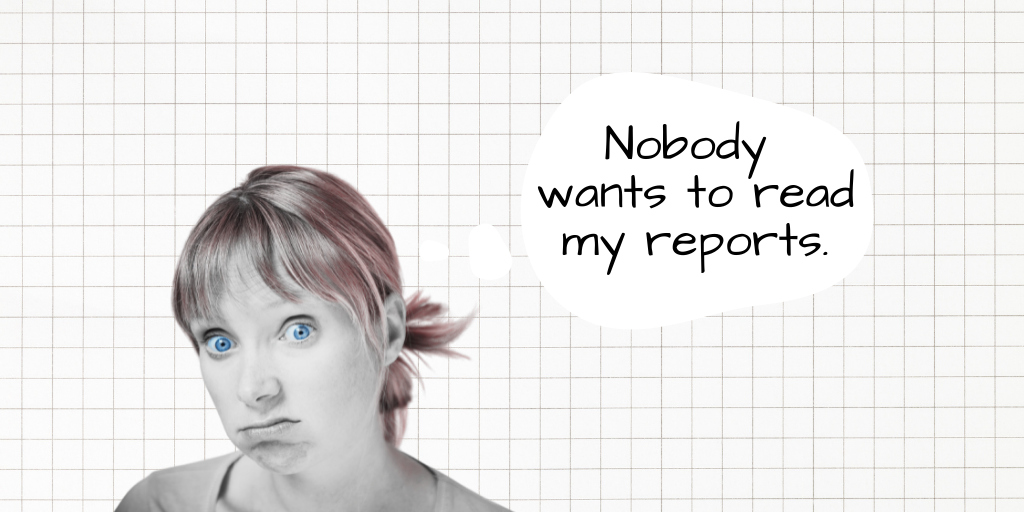 Is it Apathy, or Overwhelm?
In the research and evaluation worlds you might work on a project for years designing studies, interviewing people, sending surveys, organizing data, and turning that work into what you think are well crafted findings or recommendations.
And then you take all that work and turn it into a report...
...which very few people will ever read.
At this point it's easy to make excuses or pass the blame.
"Clearly people just don't care."
"Our social media team didn't share it with enough people."
"Our organization's website is just not well designed enough for anyone to see the report."
"We don't have the budget or time to put in more of a reporting effort."
"Oh well, next time we'll do better..."
But what if it's not apathy, a lack of money, or someone else's fault?
What if instead, it's just an overwhelmed audience?
An audience that can be reached if you just knew how.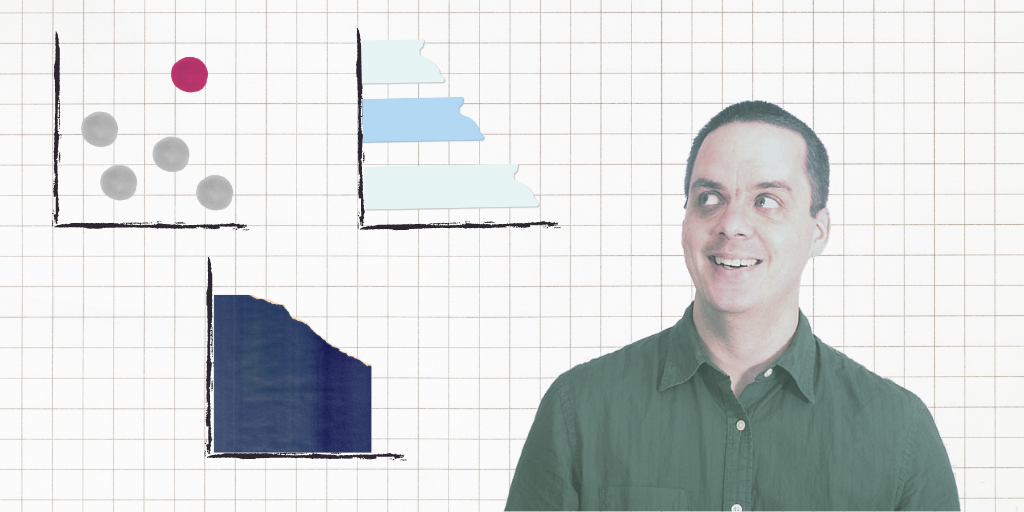 Before I was a professional information designer.
My name is Chris Lysy, and for a living I consult with NGOs, government agencies, universities, public health institutes, and large non-profits as a professional information designer. I design infographics, cartoons, dashboards, websites, digital media campaigns, and communities of practice. I also help these organizations train up their staff.
But before all of that, at the beginning of my career, I was just a data guy working professionally as a researcher and evaluator. I found myself disillusioned with the way we report our work. That disillusionment launched my cartooning career.
It was through cartooning that I started to discover that people were not disinterested in WHAT we were sharing. They were disinterested in HOW we were sharing.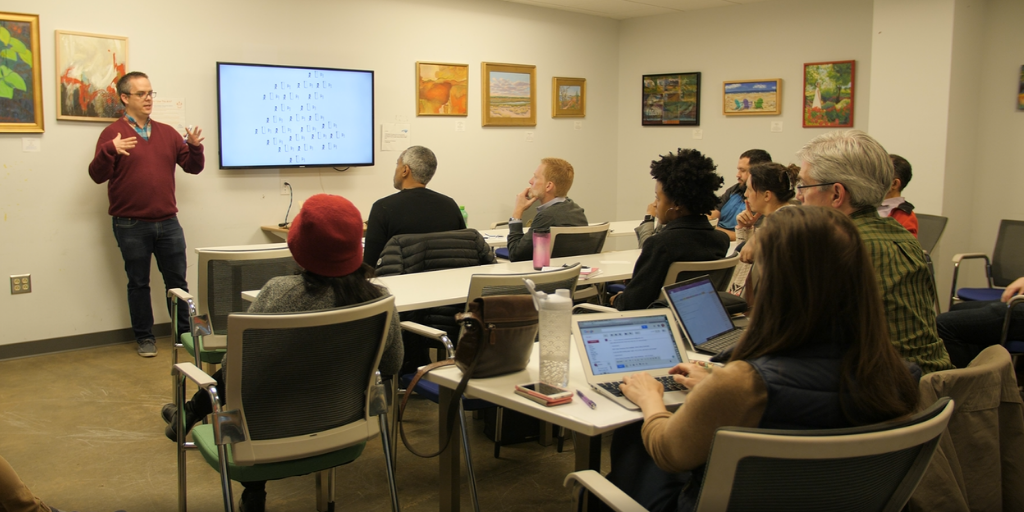 It's HOW you report that matters.
Two things I know.
Everybody is overwhelmed.
The digital world is a visual world.
This workshop will focus on helping you learn...
how to create reports people want to read,
how to design visual reports,
how to create visual one-pagers and executive summaries,
how to adapt reports into infographics,
how to illustrate your reports with charts, graphs, and other images,
how to develop your own creative process,
how to use design software,
how to share your reports online,
and much more.
We will also work on building your creative confidence.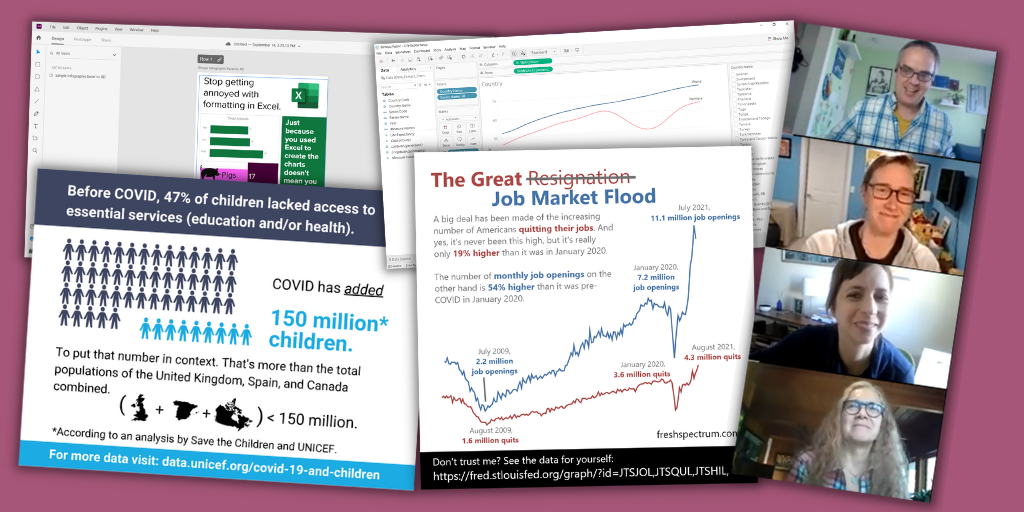 And we'll have fun while we're at it.
Not only will you learn new techniques and tools, you also get to join a group of likeminded data people and share in our common reporting struggles. So join us as we learn together, design together, and laugh together.